Featuring the Music and Ministry of Ken & Annette MacDonald
"And God hath set some in the church,
first apostles, secondarily prophets, thirdly teachers,
after that miracles, then gifts of healings,
helps, governments, diversities of tongues."
I Corinthians 12:28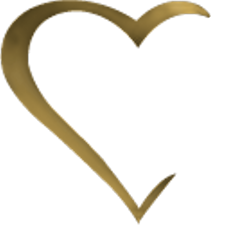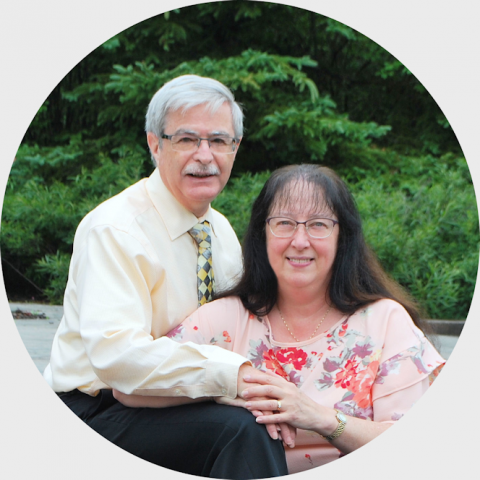 A
b
o
u
t
U
s
We were married in 1980, and since that time have worked as a team in the ministry of "helps". With a compassion for others and a strong desire to be used of God, we have found many opportunities to use our God-given talents for His glory and honour.
We have been blessed with three children, Esther, Joel and Elizabeth, a son-in-law Aaron, and three precious grandchildren, Emily, Liam and Ben.
O
u
r
C
r
e
d
e
n
t
i
a
l
s
Ken was ordained to ministry in Moultrie, Georgia, in 1983 and currently holds credentials with Maranatha Revivals Inc. He has served in the capacity of Pastor, Assistant Pastor, Trustee, and Sunday School Teacher.
Annette is a talented song-writer and has played the piano in church for many years, been church secretary, Youth Leader, Sunday School Teacher, Worship Leader and been guest speaker at several local Ladies events.
All along the way we have continued to sing. "Hearts for Hymn" expresses the desire we harbour to have hearts for God, and the thing we enjoy so much, singing.
~~~~~~~~~~~~~~~~~~~~~~~~~~~~~~~~~~~~~~~~~~~~~~~~~~~~~~~~

O
u
r
M
i
s
s
i
o
n
Hearts for Hymn
exists to serve the Body of Christ. Our passion and purpose is to help local congregations and pastors fulfill their mission and ministry. Whether through music and song, or the preaching of the Word of God, our fervent desire is to lift up Jesus and see people come to know Him as Saviour, Healer, and King. We are committed to sharing the Gospel of Jesus Christ through singing and preaching, inspired by the love of God and anointed by the Holy Spirit. Whenever the opportunity presents itself, wherever help is needed, and as the Lord gives strength and ability, our hearts are for Him.
We confess with Paul the Apostle that "There is one body, and one Spirit, even as you are called in one hope of your calling; one Lord, one faith, one baptism, one God and Father of all, who is above all, and through all, and in you all".
We believe that we should share together the wonderful truth of God's salvation plan "how that Christ died for our sins according to the scriptures: and that he was buried, and that he rose again the third day according to the scriptures:" "For God so loved the world that he gave his only begotten Son, that whosoever believeth in him should not perish, but have everlasting life. For God sent not his Son into the world to condemn the world; but that the world through him might be saved." These truths form the basis on which we fellowship and allow us to minister in an interdenominational way.
Since 1990 we have been travelling doing just that. Known first as "The MacDonalds", we have ministered in both Word and song at our local Correctional Facility, Nursing Homes and churches throughout New Brunswick, Ontario, Maine and Connecticut.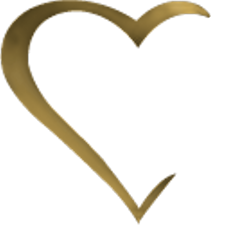 In August 2021 we are excited to launch
a brand-new outreach ...
A 30-minute weekly radio broadcast
"Hearts For Hymn".
We will showcase a variety of Southern Gospel Music artists, including very talented artists from right here
in Atlantic Canada.
Click on the link below to listen to the episode online!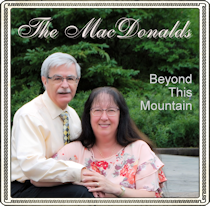 We are thrilled to present our 2018 CD project
recorded at Chapel Valley Studio, Sharps Chapel, Tennessee
entitled, Beyond This Mountain.
To listen to an audio clip, please click on the song title.
To order your CD online
please complete this ORDER FORM,
T
h
e
t
e
a
m
y
o
u'
r
e
l
o
o
k
i
n
g
f
o
r!
We are pleased to accept invitations as a ministry team, singing and preaching, as guest singers, or to fill pulpits in the pastor's absence. Annette is a gifted communicator and teacher with a heart for today's Christian women and is also available for ladies events.